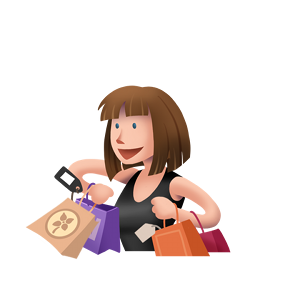 Black Friday has been gaining popularity in recent years. It originated in the United States (the day after Thanksgiving) and it's the shopping day par excellence. It's the unofficial start of the holiday season and lots of stores have incredible promos and special offers.
You have a great promo and you want to make sure your promo stands out? Then a .blackfriday domain name is exactly what you need. Register your .blackfriday domain name. It's clear what it's for and it will give you a higher ranking in the search engines.
Make sure your promo won't get lost in a sea of promotions. Register your .blackfriday name now and make sure everyone knows about your special offer.