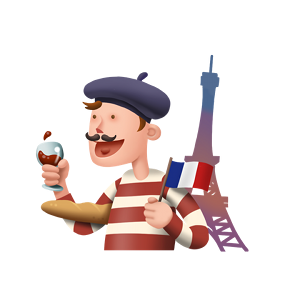 The .fr extension (France) is blowing out 35 candles today. Currently (September 2021) there are 3.82 million names registered under the .fr domain.
On September 2, 1986, .fr took its first steps. At the time, this extension was mainly used by academics. In 1997, Afnic (.fr registry) was created to manage the .fr extension.
From 1997 to 2006, only French companies could register a name under .fr. From 2006 this also became possible for individuals.
Via bNamed you can easily and quickly register a .fr domain name. Moreover, no less than 91% of the French indicate that they think that a .fr domain name radiates trust. A domain name under .fr is therefore indispensable if you want to conquer the French market.