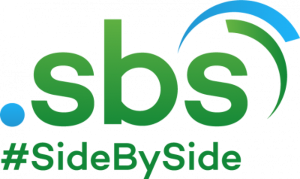 The year 2020 was a challenge on many levels. Healthcare was under enormous pressure, our lives changed completely on a social level, lots of people were juggling with the combination of working from home and having children take (online) classes at home. In short, it was a particularly tough year for everyone.
However, after a difficult start in 2021, things are starting to look better. And if there's one thing we learned in 2020, it's who we can count on unconditionally. And let that be exactly what you can make very clear with a .sbs domain name. Whether it concerns your colleagues, your friends or family, with a name under the .sbs extension you make it clear that you are strong together.
At bNamed you can now register a .sbs domain name and also enjoy a nice promo. Side by side, strong together, show it to everyone with your .sbs domain name.