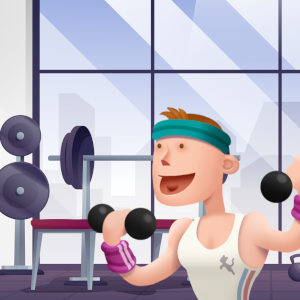 It took a while but the fitness centers can open again! After the miles of walking and cycling that everyone has already accomplished, everyone is more than ever looking forward to getting back to work.
In addition to starting back physically, it is also important to ensure that you appear fit online at the start. And that's where the .fitness extension comes in. Give your website an extra boost with your own .fitness domain name. A clear extension, easy to remember, just a little different.
bNamed offers you the possibility to register your .fitness name and enjoy a nice promo. Moreover, a .fitness name also ensures a higher result in the search engines. So win win!