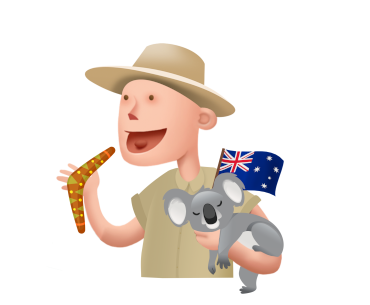 A while ago we reported that the Australian registry was going to allow registrations under the .au domain. Previously, only third level registrations were possible (.com.au, .net.au, .org.au).
Since October 3, anyone who meets the conditions can register a .au domain name.
AuDa, the Australian registry, reported that approximately 120,000 .au names were registered in two weeks, speaking of a success.
The conditions to register a .au domain name are the following:
OR you are an Australian company and there must be a link between the domain name and the domain name owner
– OR you have a registered trademark valid in Australia and the domain name you wish to register exactly matches your registered trademark in Australia
If you do not meet these conditions, please contact bNamed. We can undoubtedly still help you out.