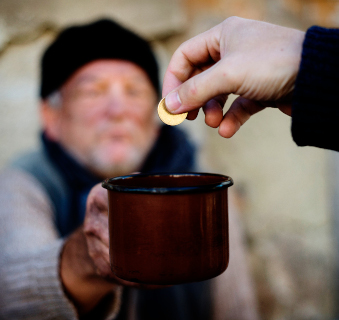 The registry behind .org, .ong and .ngo is getting ready to also launch the .giving domain. Just as their other TLD's, the .giving extension is targetting the "do good" community. Both non-profit organisations doing a fund-raising and for-profit organisations who want to highlight the work they do in their community can register a .giving domain name.
When launching a new extension, registries go through different launch phases. The sunrise phase is mandatory and needs to be carried out according to ICANN guidelines. PIR (registry behind .giving) however has mixed procedures of two types of sunrises in a controversial way. They'll be running an "end-date" sunrise. This type of sunrise is specifically designed to NOT be first-come first-served and because of this needs to be announced only 30 days up front.
The .giving sunrise is announced as end-date sunrise (so not first-come first-served), yet at the end of the sunrise, the domain names will be awarded to the applicant who requested it first (so… it's first-come first-served).
Also for the landrush phase, it seems the registry has had to make a creative compromise. The only requirement to already apply for your domain name during landrush and not wait for Go-live, is that you have considered using the (free) services of justgiving.com. You don't have to actually sign up with them. But you need to have thought about signing up.
It's unclear how this will be enforced, but the registry does make clear that, if have not thought about justgiving.com before registering your .giving domain name, they are allowed to revoke your registration.