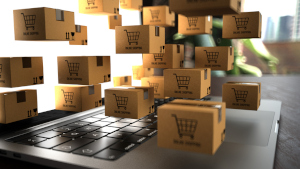 The American webshop Amazon starts a platform in Belgium and chooses an original name: amazon.com.be.
The well-known webshop has now decided to focus also on the Belgian market. Previously, Belgian customers could already order via, for example, amazon.nl or amazon.fr, where they also receive further assistance in Dutch or French, but now there will be a webshop specifically for Belgium.
Amazon.com.be was chosen for the Belgian webshop. Amazon didn't just buy that specific address, but the whole of com.be. That name was previously owned by a company from Sint-Niklaas that tried to market it without much success as an alternative extension for Belgium and Brazil.
As far as we could tell, only a handful of sites existed under the .com.be domain, but these sites have all disappeared in the meantime. It seems that former sites under .com.be were mainly used by Brazilian companies and individuals to catch typos of .com.br names.
The name amazon.be has been in the hands of Baloise Insurance for years, which offers insurance under the name "Amazon insurance". They clearly could not be convinced to sell this name. That is why amazon has started looking for an alternative.
The Belgian webshop of Amazon would be launched in the coming months. Amazon's first website under their new domain is active at https://sell.amazon.com.be/