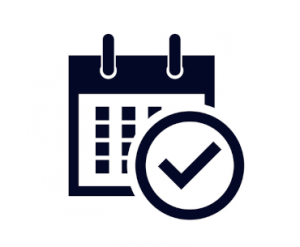 The big day for .day is almost here. The release for this extension will start on December 14, 2021.
Time flies so if you want to be aware of today, a name under the .day domain is perfect. Are you a company counting down to the launch of a new product? Do you have a great promo that only runs for 1 day? Then a .day domain name is the perfect teaser.
News editors, content feeds and news blogs can also use a domain name under the .day extension to put the most current news in the spotlight.
Is there a special day coming up? Your wedding anniversary, the birth of your (grand)child, your birthday, a family reunion, a weekend away with friends? Or just the perfect .day? Then a name under the .day domain is perfect.
You can register a .day domain name quickly and easily via bNamed.
The release of .day starts with a sunrise, which runs from 14/12/2021 to 25/1/2022. To register your name under .day during the sunrise, you need a registered trademark that has been registered with the TradeMark ClearingHouse.
Are you not eligible for this? Then you can pre-register your .day domain name and we will try to register it for you on February 1, 2022. From then on, anyone can register a name under the .day domain via the first come, first served principle.