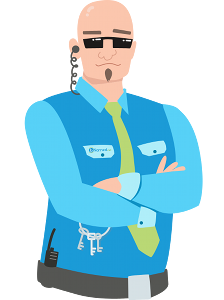 The CA / B Forum (Certificate and Browser forum) has decided that the rules for validating an SSL certificate will change in the course of 2021.
If you now request an SSL certificate for your website, the validation can be done in 3 ways:
via email

via DNS

by placing a file on your website
The latter option will disappear before the end of 2021 for wildcard certificates. From then on, validations of new wildcard certificates, renewals and reissues will only be possible via e-mail or via DNS.
Currently, it is possible to validate a subdomain of a multidomain certificate through the root domain.
So: * .yourname.be, www.yourname.be, leads.yourname.be, mail.yourname.be – and all possible other subdomains. If yourname.be was validated, all subdomains were also validated.
This option will also disappear in the course of 2021. With a multidomain certificate, each subdomain will have to be validated separately, either via e-mail or via DNS.