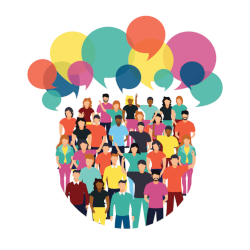 Everyone has an opinion about something. Whether you want to discuss politics, evaluate a product, look for the best restaurants or the nicest shops, talk to fellow sufferers or just want to find good advice for countless problems, you will find people everywhere who can and want to help you with this. A .forum domain name already puts you on the right track.
A .forum name can also provide added value for companies. Would you like to talk to your customers or have them assess your products? Then a .forum name can be a nice way to show your customers that their opinion matters.
In short .forum is the ideal extension to make it clear that everyone's opinion matters.
You can register your .forum domain name without any problems via bNamed.