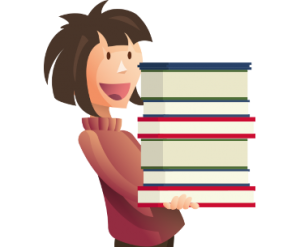 Blogging is extremely popular these days. And the ideal way to share your passion about a certain topic with everyone online. Whether you love certain music, particular films or if you're just a car enthusiast. Or you know everything about cooking, knitting, computer games or Harry Potter. With every topic you can easily share your passion with others via a blog.
Or you just want to share your story about your children or work with similar souls? A blog can easily help you on your way.
With those numerous blogs online you should of course stand out a bit. You can do that with your smooth pen, your playful writing style or your creative metaphors, but also a .blog domain can certainly get you started.
How can a .blog domain get me started?
A .blog domain name directly indicates what the domain is about and is more original than the standard .com or .be, which means that your domain name is easier to remember. If people remember your domain name, the chance that they will come back immediately is a lot higher. On top of that, you can now also enjoy a great promotional price for your .blog name at bNamed. A win-win situation.
Want to start writing and share your passion with everyone through your own, unique, personal blog? Register your .blog domain at bNamed.net and get started.