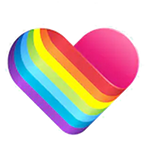 It took a while but the release of .gay will officially start this afternoon. The .gay extension has everything to make it: short, powerful, clear and if you register a .gay name, you also do charity at the same time.
As mentioned earlier, the release of .gay will happen in 4 phases. The first phase, the so-called first sunrise, will start this afternoon. This surnise will end on 31 March 2020. During this sunrise only companies can register their domain name if their trademark has also been registered in the TradeMark ClearingHouse.
You, as a company, can make quite a powerful statement with your .gay domain name registration. You show that your company supports the LGBTQ community and you also support charities with it. So a win-win situation.