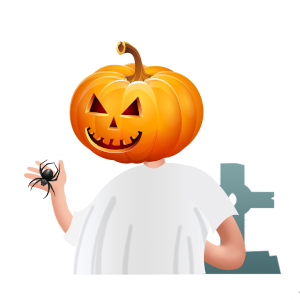 Halloween is coming again. This party gains popularity every year. Are you thinking about organizing a fun Halloween promotion for your customers? Then stand out even more with a .monster domain name. Or give your customers some extra chills with a .boo domain name.
Does your restaurant have a special Halloween menu? Do you organize custom Halloween themed children's parties? Do you know the best Halloween recipes? Or do you want to set up a real trick or treating trip? Then a domain name under the .monster extension is a handy tool to generate extra attention for this. With a name under the .boo extension you also make sure to stand out in a scary way.
Registering a .monster domain name can be done quickly and easily. Registering a .boo domain name can also be done with just a few simple clicks.