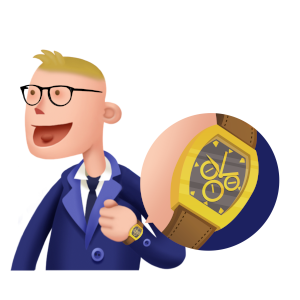 Pretty soon a new extension will be released: .watches, the domain of choice for everyone who has something to do with watches. Whether you collect, sell, design or are a watchmaker, with a .watches domain name your passion and expertise is immediately apparent.
The release of .watches will happen in 3 phases:
1) Sunrise: from March 28 to May 27, 2023
To register a name during the sunrise you must be the owner of a registered trademark that is registered with the TradeMark ClearingHouse. The domain name you wish to register must exactly match the registered trademark.

2) Early Access Period (EAP): from May 31 to June 7, 2023
During the EAP, anyone who wishes to do so can register a name under .watches, albeit for a higher price. Every day the price will drop slightly.

3) General availability: from June 7,
From now on anyone who wishes to can register a .watches domain name.