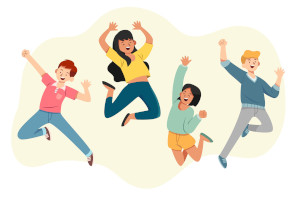 April 1 is coming again. The day you can fool everyone and play jokes with impunity.
Do you want to set up a fun campaign around April 1? Then stand out even more with a .fun domain name.
Short, powerful, to the point, slightly different and easy to remember. One thing is certain, with a name under the .fun extension you are guaranteed to stand out.
Registering a .fun domain name can be done quickly and easily in just a few clicks.