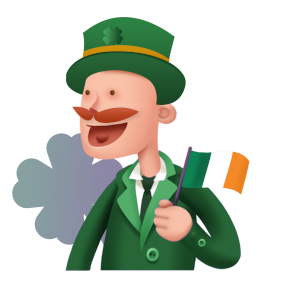 Today is Saint Patrick's Day, an important day for Irish people around the world. The perfect time to register a .ie domain name.
Or do you prefer to deal with it in a slightly more playful way? Then you can also register a .green domain name without any problems.
Want to celebrate Saint Patrick's Day a little differently? This is possible without any problems with a name under the .ie extension or a .green domain name.