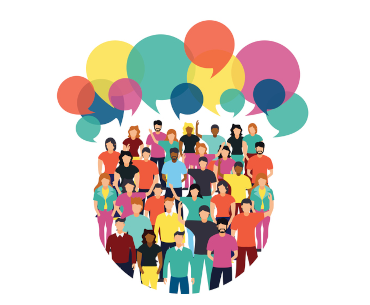 The .forum registry has announced that there will be a relaunch of the .forum extension. Moreover, registering a .forum domain name will also become a lot cheaper due to this relaunch.
The relaunch will start on April 12, 2023 and will start with a sunrise that will run until May 10, 2023. During this sunrise you will still pay a higher price for your .forum domain name because you have to pay a one-off sunrise fee.
During the sunrise, only holders of a registered trademark can register their name under these extensions.
The sunrise is followed by an Early Access Period (EAP) that runs from May 10, 2023 to May 17, 2023.
During the EAP, anyone who wishes to do so can register a name, albeit for a higher price. Every day the price will drop slightly.
The Go Live will start on 17 May and anyone who wishes to do so can register a .forum domain name.
With a domain under the .forum extension you have a lot of options. After all, everyone has an opinion about something. Whether you want to discuss politics, review a product, look for the best restaurants or the nicest shops, talk to fellow sufferers or just find good advice for countless problems, you will find people everywhere who can and want to help you with this . A .forum domain name will put you on the right track.
A .forum name can also mean added value for companies. Would you like to talk to your customers or have them review your products? Then a .forum name can be a nice way to show your customers that their opinion matters.
In short, .forum is the ideal extension to make it clear that everyone's opinion is important.