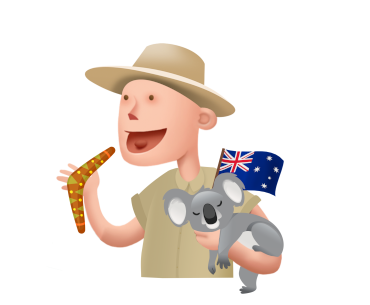 AuDA (the Australian registry) has published the figures for 2022. This shows that the release of the .au domain has certainly done the registry no harm. These figures show that about one in 6 Australian domain names is a .au domain name.
Since March 2022 it is possible to register a name directly under the .au extension and this is eagerly used. Until March 2022, an Australian domain name could only be registered under .com.au, .net.au or .org.au. From March 2022 you can also register a .au domain name.
The Australian registry currently manages just over 4.16 million names, of which 716,000 are .au domain names. These were registered in just 9 months. The release of the .au domain therefore appears to be a good choice.
Registering a .au domain name is only possible if you meet certain conditions:
OR you are an Australian company and there must be a link between the domain name and the owner of the domain name
OR you have a registered trademark valid in Australia and the domain name you wish to register exactly matches your trademark registered in Australia
If you do not meet these conditions, please contact bNamed. We can undoubtedly still help you out.