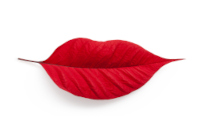 With a website under .sexy you can go in many directions. Do you sell sexy lingerie or clothing? Can people come to you for a burlesque photo shoot? Are you active in the adult industry? Then a .sexy domain name is the perfect way to give your website that little bit extra and ensure that everyone remembers your name without any problems.
However, the registry that manages the .sexy extension has announced a huge price increase. On April 30, 2022, their prices will become about 100 times more expensive. There is nothing sexy about that price increase, so do you want to register a .sexy domain name? Then do it before April 30, 2022. All .sexy names that are registered before that date can also be extended afterwards at this lower price.
From April 30, 2022 you will have to pay a lot more for your .sexy domain name.