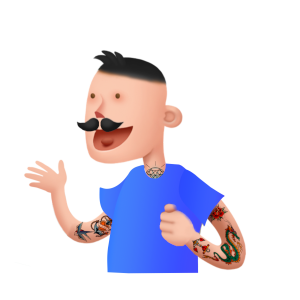 Lots of people nowadays have a tattoo. A tribute to a loved one, the name of your children, an unforgettable moment or a date? More and more people have this immortalized on their own bodies. Do you put fantastic tattoos? Do you translate the wishes of your customers perfectly into their dream tattoo? Then a .ink name is a fun way to make this clear to everyone.
However, a .ink domain name is not only intended for tattoo artists. Do you deliver flawless printing? As an artist, do you make beautiful sketches in Chinese ink? Or do you make refills for printers, fountain pens or ballpoint pens? These are all perfect reasons to register a .ink name.
Moreover, you can enjoy a nice promo at bNamed if you register a .ink name. Leave a permanent impression and register your .ink domain name now.