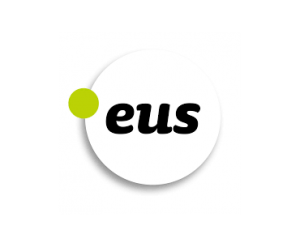 From now on it is possible to register a 1 or 2 character domain name under the .eus extension (Basque Country).

The release of these domain names takes place in 2 phases:
Application phase: Until October 15th
During this phase, both companies and individuals who wish to promote the Basque Country or the Basque language or culture can apply for a 1 or 2 character .eus name.
Owners of a local trademark can also have their name registered under the .eus domain.
From October 16 to October 25, the .eus registry will review all applications and check whether they meet the conditions.
Open phase: from October 26
The open phase heralds the start of general availability (GA). From then on, anyone who wishes to, can register a 1 or 2 character .eus domain name if it's still available.
The annual price for such a .eus name is higher.
In addition, the registry has also released a list of 2 character .eus names they have blocked. The following 2 character names are therefore not available for registration:
AU.EUS
EC.EUS
EH.EUS
EP.EUS
EU.EUS
NI.EUS
UN.EUS
Interested in registering your own 1 or 2 character .eus name? We are happy to help you.