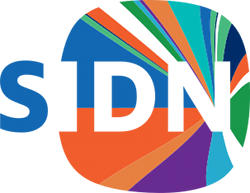 A while ago, the SIDN (.nl registry) passed the 6 million domain name registrations. And obviously they are quite proud of that.

On June 18, the mark of the 6 million .nl names was exceeded and meanwhile the counter is already at 6,006,750 .nl names. Of these 6 million .nl names, just over half are also protected with DNSSEC.
SIDN indicated that the corona crisis played an important role in achieving this important milestone. "During the corona crisis, the number of .nl registrations suddenly increased very quickly because more entrepreneurs started to focus on online sales. As a result, the milestone of the 6 million .nl registrations was completed much faster than expected, " said the SIDN.
In 2003 the milestone of 1 million .nl names was reached, in 2012 the counter stood at 5 million. Since 2012, the number of new .nl registrations has leveled off, but the corona crisis has boosted the new registrations.
And although more than 6 million .nl names have already been registered, there are of course still plenty of nice .nl domain names available for registration.