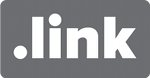 There are lots of nice extensions you can get started with to ensure your domain name sticks. Have you ever thought of .link and .click? Discover whether these extensions are for you and register them extra cheaply.

Have you set up a fun marketing campaign for your customers? Do you have a handy overview of all your services on 1 page? And would you like to refer to this in a smooth and simple way via your social media, newsletters, and communication?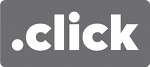 Then you can consider using a .link or .click name. These extensions are ideal as a URL shortener. Specifically, this means that you can register a short and powerful name under .link or .click and use it to refer to longer and more complex URLs.
Short names are simply easier to remember. And you distinguish yourself in a playful way. For example, register your company name under .link or .click and refer to your promos.