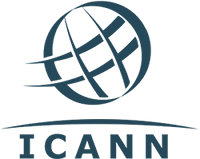 Because of Covid-19, better known as the Corona virus, ICANN (the umbrella organization for managing all gTLDs) decided to cancel its ICANN 67 meeting. This would normally have taken place from 7 to 12 March in Cancun.
ICANN gave the following statement:
"Each ICANN Public Meeting attracts thousands of attendees from more than 150 countries. With cases in at least 26 of those countries, there is the potential of bringing the virus to Cancún and into the ICANN meeting site. If this were to happen, there could be accidental exposure of the virus to attendees, staff, and others who come in contact with an infected individual."
Initially, ICANN was looking which measures they could take for the meeting to go ahead. For example, a team of nurses would be deployed at the two entrances to the site to check the temperature of the visitors via the forehead when they entered the building.
Furthermore, ICANN also wanted to provide mouth masks, which was complicated by the global supply shortage, and hand sanitizer facilities would have been be dotted around, particularly at large meeting rooms and outside bathrooms.
But to prevent all risks, ICANN has now decided to cancel the meeting altogether. The meeting will now take place online. Streaming online meetings for a week with panels and discussion groups with hundreds of members, participants from different countries, however, brings challenges. It seems almost certainly problems and / or complaints will arise. Not to mention all participants who already made expenses to travel to the ICANN meeting. It promises to be a few more tough weeks for ICANN.

Cloudfest 2020 was also cancelled due to Coronavirus. Cloudfest, the annual cloud computing conference, would be held this year from 16 to 19 March. Like every year it would take place at the Europapark in Germany.
The organisation gave the following statement:
"Due to public health concerns related to the coronavirus outbreak, we saw no alternative but to cancel CloudFest 2020. The health and safety of our attendees, partners, presenters, and colleagues is of the utmost importance to us. We were forced to consider the growing risk of exposure, especially in the German state of Baden-Württemberg, where our event is located. The unclear infection path, as well as the risk of quarantine orders lasting several weeks on short notice, could not be ignored. With over 7,000 people from the Cloud community expected to gather from almost every continent, the risk of inadvertently spreading the virus was just too high."